The Exclusive Benefits of StyleCraft's VIP Lists
January 12, 2022
Most homebuilders offer the option to sign up for more information somewhere on their website, but every builder uses these interest lists in a different way. If you're anything like us, anytime you hand over your email, you pause to consider what you might be getting yourself into.
At StyleCraft, when you sign up for one of our VIP lists, it's the best way to stay in-the-know and one step ahead if you're hoping to Live Up in one of our newest communities.
WHAT IS A HOMEBUYING VIP LIST?
Our VIP list is an email list, comprised of people who have expressed interest in an upcoming StyleCraft community. When you join one of our new community VIP lists, you'll receive exclusive updates before we shout them from the rooftops. That means that you'll have the opportunity to get your foot in the door and stake your claim on a home in a community – in many cases before the general public even knows it's an option.

You might think that these benefits and perks come with strings attached, but that's not the case at all. Joining one of our VIP lists is quick, free, and you don't have to commit to anything! You simply input your email and some basic information into a form on our website, and then you just keep an eye on your inbox for updates from us.

When we say no risks, all rewards, we mean it. Here are some of the benefits you can look forward to when you join any of our VIP lists.
BENEFIT #1 — EXCLUSIVE COMMUNITY UPDATES
When we finalize details for new communities, can you guess the first place we share them? The VIP list. That means floor plans, pricing, features, amenities — our VIP list gets the scoop.

By getting these details early, you have time to get a better understanding of whether a community is the right fit for you. If the details we share start checking every box, you can be one of the first in line to tour homesites when that becomes an option.
BENEFIT #2 — INVITE-ONLY EVENTS
Very important people get invited to very important events. It's just the facts. In this case, once we've shared an overview of what to expect from a particular community, we'll invite you to register for VIP-only events.

First, we invite our VIPs to meet with the community's New Home Sales Consultant for a Pricing Appointment. During this appointment, our Sales Consultant will show you all of our floor plans and available homesites, giving you the opportunity to narrow down which ones are your favorites. You'll also get to look at the community included features, pricing, and other key details for your new home. Then, depending on the phase of construction that we're in for your given community, you'll get additional invitations to take tours. When applicable, you can tour the community and its associated amenities, our spacious Design Studio, or any similar Model Homes.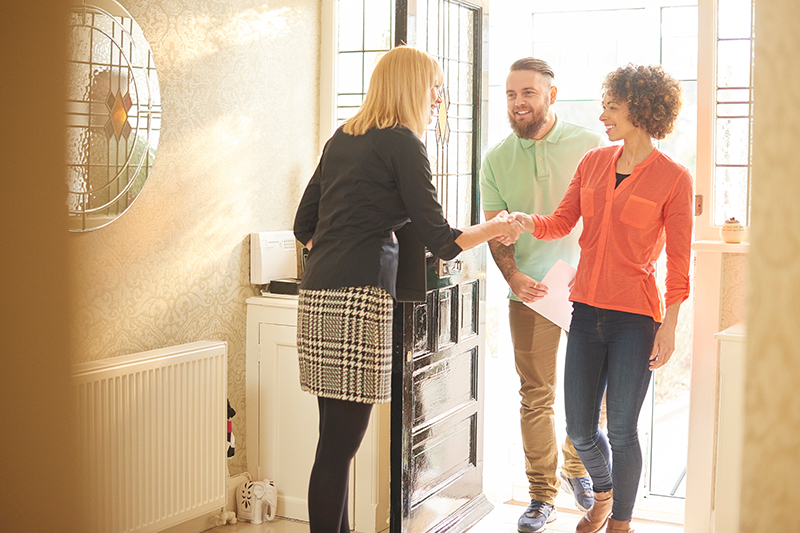 BENEFIT #3 — FIRST DIBS ON YOUR NEW HOME
 When we're ready to offer homes for purchase, we announce this opportunity to the interested people on our VIP list first. If being close to amenities or being located in a cul-de-sac is important to you, our VIP list gives you a better chance of securing a popular homesite.

Usually, being among the first to purchase a home in a new community comes with financial benefits. As communities fill up, the base price for remaining homesites tends to increase, so being part of the VIP list can help you get the best price possible on your new construction home.
BENEFIT #4 — BUILDING COMMUNITY FROM THE START
It's exciting to be a part of something new, and we find that many homeowners that move into a new community at the same time form special bonds and friendships with each other. You can establish a welcoming committee, a weekly happy hour, or a running group. As one of the first homeowners in a community, you'll get to unique opportunity to help shape its future.
At StyleCraft, we're opening multiple new communities in 2022, and we're so excited for more homeowners to join the StyleCraft family. When an upcoming community catches your eye, be sure to hop on the corresponding VIP list to take advantage of all these benefits! In the meantime, see which communities already have VIP lists open on our Communities Page.
To learn more about the benefits of becoming a StyleCraft VIP, watch the below video from our Online Sales Consultant, Katie, to learn about the Top 5 Benefits of Being a VIP.