Why Now is the Ideal Time to Buy Your New Home
December 14, 2022
It seemed like just yesterday when homebuyers and sellers were asking how low interest rates could go — and then we collectively found out.
While interest rates have leveled out from record lows, that alone is not a reason to put off buying the home of your dreams. That's because interest rates are just one of many inputs that should steer your decision of whether and when to buy a home. And if you take a step back to look at the big picture, you'll find that there are home financing options and other factors that make a strong case for buying a home right now.
So, if you're in the neighborhood for a new home, here are a few things you need to know:
An ARM Can Put Your New Home Within Reach
You may be most familiar with a fixed rate loan, but home financing options come in many forms. One of these is an Adjustable-Rate Mortgage, or ARM. With an ARM, you don't need to sweat missing out on yesterday's interest rates. That's because an ARM's rate adjusts over time based on the market. They typically start with lower interest rates than fixed-rate mortgages, which makes it an ideal option for nailing the lowest possible mortgage rate from the get-go.
An arm comes with two periods:
Fixed period: For what's typically the first 5, 7 or 10 years of the loan, your interest rate won't change.
Adjustment period: When your interest rate can go up or down based on changes in the benchmark, which are the regularly updated interest rates accessible to the public.
So, if you take out a 30-year ARM with a 5-year fixed period, you'll lock in a low interest rate for the first 5 years, after which it will fluctuate for another 25 years. Easy, right?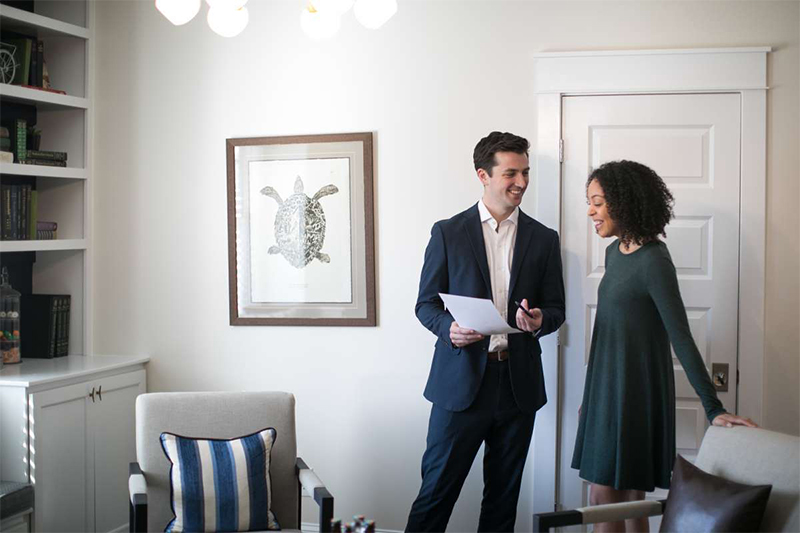 A 2/1 Buydown Program Could be the Right Path (and We can Leave You There)
While a 2/1 Buydown program is becoming increasingly popular for homebuyers, it may be a new concept for you. That's OK, we're here to help — and for select communities, we'll even pay for you to buy your rate down with the 2/1 Buydown program!* Quite simply, a 2/1 Buydown reduces loan interest rates for the first 2 years of a mortgage: by 2% in year one and by 1% in year two. Note that this is just one example of a Buydown; the lower rate can last for a specific timeframe, as is the case with a 2/1 Buyback, or it can last or the entirety of the mortgage. We understand that this type of financing can be a bit to wrap your head around, which is precisely why we invite you to talk with StyleCraft's Preferred Team of lenders about the loan. Not only are they schooled on Buybacks, but these trusted partners can also walk you through all the available financing options to find the best match for you.
You can Refinance, Today or Tomorrow
If you've never refinanced a home loan, then the unknowns may seem a little overwhelming. But if you have refinanced a home to take advantage of lower interest rates, then you know that, with the right lender, it's a pretty straightforward and simple process.

In other words, just because you have a 30-year loan, it doesn't mean you're stuck with that loan for 30 years. Or even 2 years. The purchase price of your home will never change, but the monthly payment you make can be changed to accommodate everything from the market conditions to your own financial situation.

The other important fact to know about refinancing your mortgage is that it's not one and done. You can refinance again and again to take advantage of low interest rates. And dialing in your mortgage today can add up to sizable savings down the road.
It's All About You
The only one who knows the right time to buy a home is you. In fact, scenarios ranging from an expanding family to a new job and downsizing easily trump hunting for the lowest interest rates when it comes to timing your homebuying.  

You may put even more pressure on yourself to nail the timing if you're searching for a first home. But just a friendly reminder: putting it off by renting  — at a time when rents are sky-high — doesn't benefit the economics of your homebuying journey long-term.  
So, are you ready to get started with your new home search? You know that we're ready. Reach out to the StyleCraft team today to learn about your buying power, the financing options that are available to you, and what savings we're currently offering homebuyers.
*Pricing and incentives are subject to change without notice, and are all tied to StyleCraft's Preferred Team. Terms and conditions apply. Contact New Home Sales Consultant for more details and information.